This academic year looks a lot different from any other we've seen. More likely than not, your student is doing remote learning for the first time, either full-time or as part of a hybrid set up with some in-person learning. Either way, your student probably came home with a list from the school of all the tools they need in order to participate virtually this semester, and what's at the top of the list? A computer.
But that doesn't really help much, does it? If you're not the most tech savvy, it can be overwhelming looking at all the hundreds of choices online. Even at physical stores, the choice can still be very difficult. If you're lucky, you might get the information you need from an employee in the electronics department. Of course, it's also possible that you get even more confused after speaking with them—or worse, you get coerced into spending more than you need to. You don't want to waste money, especially during these trying times, but you also don't want your student to struggle because they aren't equipped for success.
That's why we're here to help answer some of your most important back-to-school-related questions, chief among them: What kind of computer does my student need? Since Chromebooks are one popular option, we thought we would look a little closer at them so you can make the right decision for your student.
What is a Chromebook?
A Chromebook is a lot like a traditional laptop, but it's built to be as simple, lightweight, and barebones as possible for low-demand web browsing, word processing, and video calling. This sounds like a criticism, but it's really not. Chromebooks are perfectly viable for a wide range of both educational and personal tasks, and so long as you don't expect too much from them, you'll find a Chromebook to be a great value.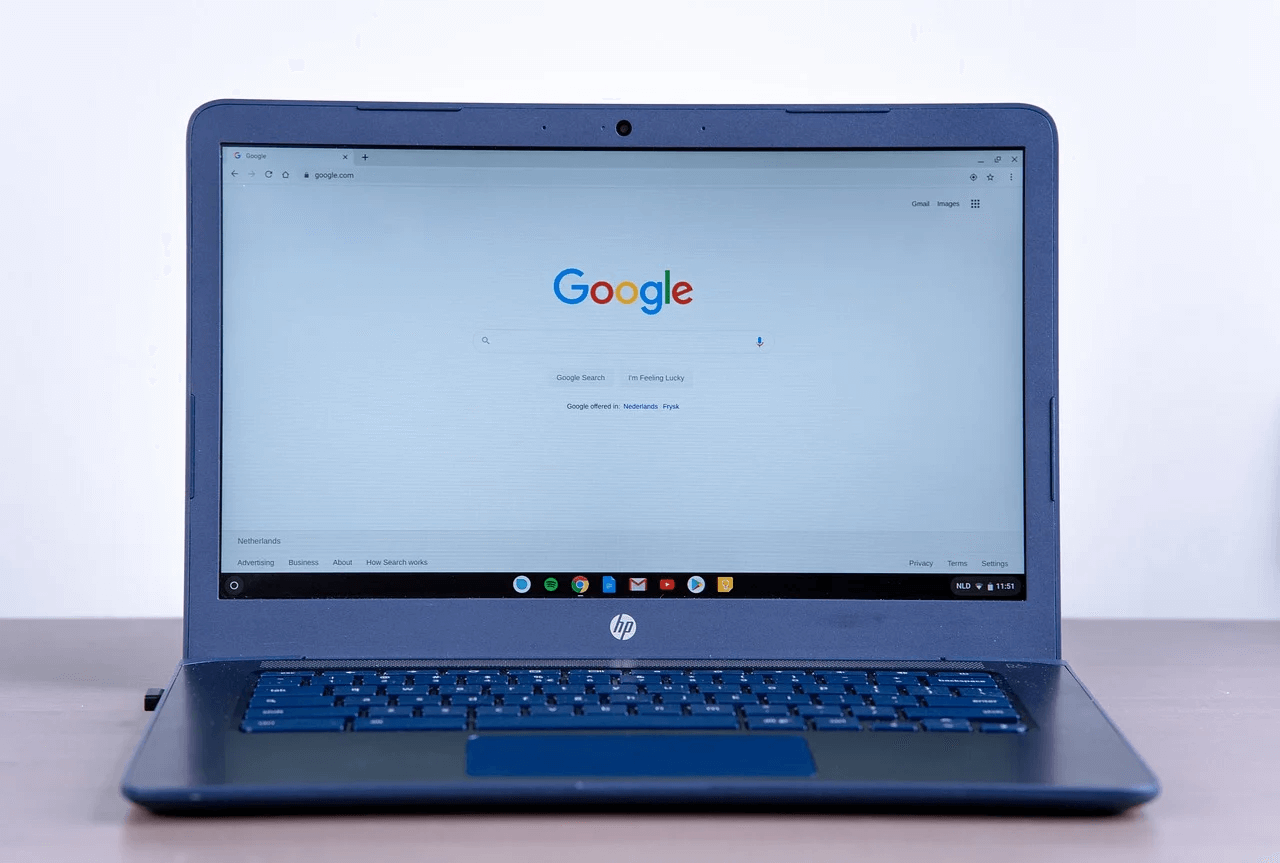 Part of the reason is price. Chromebooks are a cheaper option than laptops running Windows or Linux, and they are much cheaper than MacBooks. Some of that has to do with build quality; some of it has to do with brand premiums (Apple usersare usually happy to pay more for products they view as superior to the alternatives). Perhaps the most important difference between a Chromebook and a traditional laptop, however, is functionality, which comes down to two things: operating systems and computing power.
Without getting too technical, Chromebooks run an operating system called Chrome OS. If you've ever used the Chrome browser (or any browser, for that matter), you have an idea of what Chrome OS can do. Basically, anything you can do in Chrome, you can do in Chrome OS. In this way, it's a "glorified browser."
And as you would expect from a stripped down, browser-run computer, functionality is somewhat limited. But, as we mentioned, there's still plenty you can do effectively with a Chromebook, so let's begin there.
What Are Chromebooks Good For?
As you would expect, Google Drive is baked right into the operating system of Chromebooks, so Google Docs, Slides, and Sheets all work great. So does Gmail. Your child can easily work online with other students to complete projects together and communicate back and forth with their teachers. You can even use a Chromebook while it's offline, even though you will eventually need an internet connection for full functionality (video calling, working synchronously with others, browsing the internet, etc.).
Chromebooks, like traditional laptops, should come with a built-in camera and microphone. This makes connecting to video calls much simpler as your student doesn't need to use external hardware to be seen and heard in their virtual classes.
There are also more than 200 web applications for Chrome OS. This includes dozens of apps directly from Google that are built to work well on a Chromebook. This includes Google Calendar, Google Hangouts, Google Keep, and much, much more.
There's also plenty of non-Google apps available in the webs store, including apps for work, school, and everyday use.
Basically, if all your student needs to do is basic online tasks (including non-academic activities like using Facebook, Netflix, and YouTube), you will find a Chromebook to be more than up to the task.
What Aren't Chromebooks Good For?
With a Chromebook, your student won't have the kind of flexibility he or she would have with Windows, Linux, or MacOS.Everything you do on a Chromebook has to be done through Chrome itself or an app available on the Google Web Store.You aren't able to install applications or programs like you can on these other systems. This is why Chrome OS is considered a glorified browser.
Strictly speaking, this isn't a bad thing; it just means you're somewhat limited by what you can do. Skype, for instance, cannot be downloaded and installed on a Chromebook. However, you can work around this this by using either the Skype app available in the web store or by using a browser version of Skype.
The fact that you can't install programs and instead only apps available through Google's store can be confusing. After all, Chrome OS gives you a Windows-like environment with a desktop and a taskbar. This is misleading, though. You feel like you can do more than you really can. Photoshop, another popular program like Skype, cannot be used on a Chromebook.
Chromebooks also lack the computing power of most other laptops. 3D editing, all non-browser-based video gaming, and other tasks that consume a lot of memory and processing power will simply not work on a Chromebook. You're best suited to have a couple of Chrome tabs open in addition to Docs and maybe one other app at most. Open too many Chrome tabs and you're likely to experience slowdowns.
Discrete graphics cards like this RTX 2080Ti from Nvidia have the kind of power that intensive programs will need. Chromebooks, on the other hand, do not.
Can I Use Zoom on My Chromebook?
Zoom, the popular video conferencing software which has become a household name, is likely a part of your student's "must have" list for returning to school. So, if you can't install applications like on a normal computer, can you use Zoom?
Luckily, the answer is yes. Zoom has an app in the Chrome Web Store. With this app, you get much of the same functionality Zoom offers on a Windows or Mac system. You can still join audio and video calls, shareyour screen, use in-meeting chat, and enable Gallery view (among other features). There are, however, some features that are unavailable on this version, but nothing that should disrupt your student's learning experience.
Final Thoughts
Chromebooks, while not the most versatile or powerful options on the market, offer exactly the kind of functionality that most students will need for remote learning. They're not the flashiest or the top of the line laptops, but they excel at what they do: letting you browse the web, type papers, participate in Zoom classes, and even watch Netflix or YouTube once homework is done.
Here's a list of some of the best Chromebooks available for students to get you started. Be sure to read reviews of the device you're considering before purchasing it. You should be sure to only purchase a Chromebook with a minimum of 4GB of RAM since any less would be far too little memory for your student's needs. You can also consider how much they're going to be saving to the hard drive, which will affect your storage needs. If your student plans to mostly use Google Drive, most of those files will be saved to the cloud, not directly on your computer, so a smaller drive with around 32GB could be all you need.
Remember, compared to other models that costs many hundreds and sometimes even thousands of dollars, the $200 to $300 you'll spend on a Chromebook is a tremendous value. One way to think about it is like this: a Chromebook is everything you need and nothing you don't. It won't "wow" you, and it won't cut it if you have more serious demands, but it will get the job done at the end of the day.