With proactive tech support, get your IT challenges addressed before they become real problems.
Minimize Your Company Downtime
The IT support plan you pick when you partner with us will always include some essentials for your business. We understand that getting your issues resolved as quickly as possible is simply a must-have.
Downtime is incredibly expensive, costing hundreds if not thousands of dollars per minute. It's for this reason that our help desk technicians are always standing by to assist you. And with remote monitoring software installed on your workstations, our team can plug in to your device and help you immediately. No more playing "phone tag" with your IT support.
A proactive approach to IT is always better than a reactive one. Your workstations and servers will be proactively monitored for unnatural conditions. When detected, an alert gets triggered that prompts our technicians to investigate. Combined with a weekly update schedule that's built around your hours, you'll have problems fixed before they become problems.
How many dollars every minute of downtime costs a small business.
Tech Support That Fits Your Company
IT Support
Unlimited phone, remote, and on-site technical support available when you need it
Friendly, experienced technicians to help you with any issues
Access to easy-to-use service web portal
Device Management
Support and protection for infrastructure, workstations, and servers
24/7 application and system monitoring with real-time notifications
Patch management and malware scanning to keep you safe
Vendor Management
Liaison for your hardware vendors, software vendors, and your ISP
One central point of contact to simplify the purchasing process
No more wasted hours spent on hold or shopping for a deal
National Debt Collector
"Helder Machado and his team of engineers and service reps have proven to me they are amongst the most qualified and competent IT solutions providers in New England."
Local Financial Services
"Machado has been a great fit as they have helped us tackle issues such as cybersecurity, disaster recovery testing, as well as maintaining our servers and infrastructure so we can operate efficiently with our clients."
Waltham Financial Firm
"The Machado team with their deep expertise and strong experience, has consistently proven themselves as an excellent company to work with." 
Does Your Tech Team Catch Things Before They Break?
If not, let us show you what great tech support is like.
Recent Technology News You Can Use
Check out our updates on the latest data breaches (and other cybersecurity challenges), how-to guides, and other info on trendy tech stuff.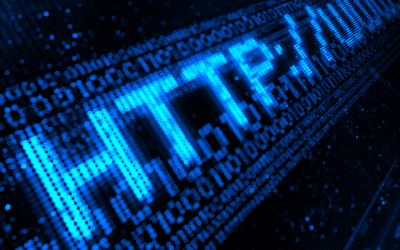 TL;DR: In this indepth article, discover how HTTP Errors can significantly impact user experience, SEO rankings, and overall business operations. Understanding and...
How Can We Connect with You?
We love to connect, so pick up the phone, reach out for personalized support, or stop by our office and meet us in person!