If you conducted a quick Google search for the "largest ransomware attacks," don't be surprised if the top headlines involve only 2021.
The U.S. has suffered massive breaches such as the Colonial Pipeline that caused fuel disruptions and gasoline shortages. A recent report indicates that ransomware attacks have impacted upwards of 1,500 American businesses through the first six months of the year. Industry leaders are fast discovering that no one is immune to cybercrime and malware detection remains a vital defense.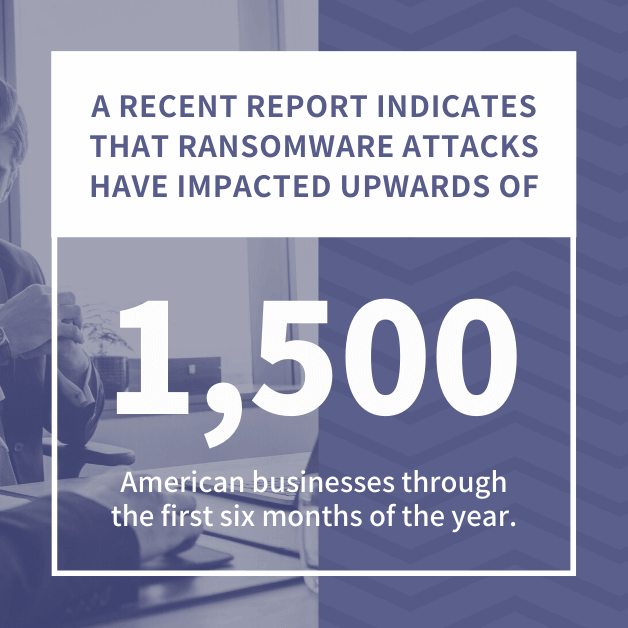 That's largely why small, mid-sized, and large corporations invest in antivirus software and computer security. But the problem with some virus detection software packages is that business professionals are not necessarily employing an initiative-taking approach.
Determined antivirus scanning and enhanced endpoint solution protection are necessary elements of a robust cyber-defense strategy.
By better understanding how AV scanning works and why unshakable computer security is essential, I encourage thought leaders to make informed decisions about computer security and Sophos' solutions.
What is AV Scanning and Why is Endpoint Solution Protection Important?
An AV software package typically equips computers with the latest malware detection protections. Embedded in the software is an element known as the antivirus scan that ferrets out various ransomware and other malicious software threats.
In this capacity, anti-virus software appears to be a proactive method of identifying cyber security risks before they prove problematic.
If that were true of every product, corporations such as Colonial, Marriott hotels, and even the U.S Department of Defense would not have been stung by hackers. In reality, an AV scan is only as valuable as the wide net it casts over an entire business network. Without endpoint solution protections, cybercriminals don't necessarily need to burglarize your company by prying open the front door. All those unsecured endpoint devices are wide open windows to deposit ransomware and hold your digital assets hostage.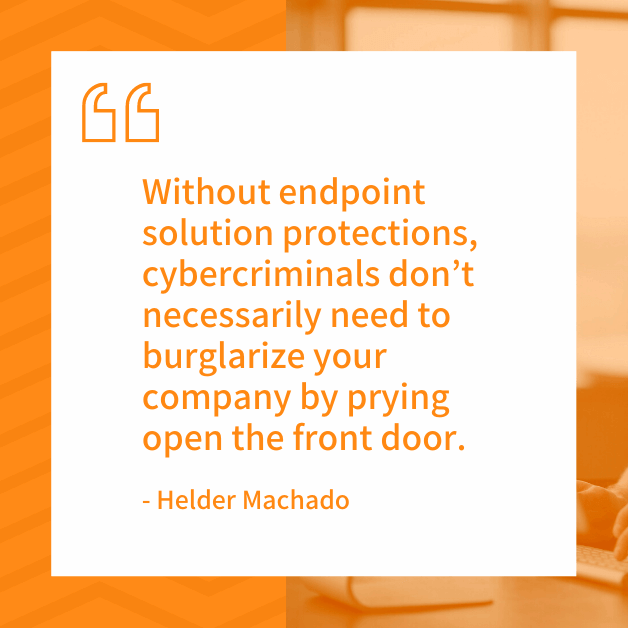 Endpoint security involves accounting for all of the company and employee devices that enjoy access to a network. It's the practice of identifying endpoints such as cell phones, laptops, and computers authorized that link to your network and transmit data, among other tasks.
From a hacker's perspective, unsecured endpoint devices represent low-hanging fruit ready to be harvested. Those are reasons why an enterprise-level AV scan must proactively deploy malware removal tools that deter a hacker sitting halfway around the world from breaching your system. That's precisely what Sophos' comprehensive endpoint solution protection is designed to accomplish.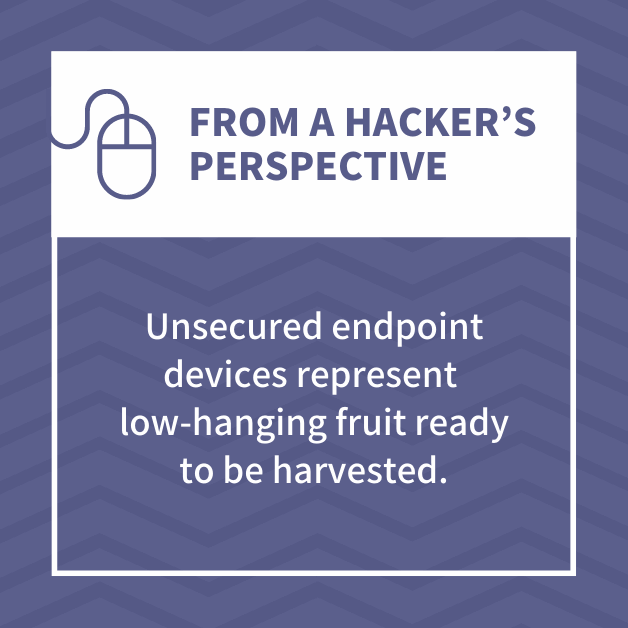 What Business Threats Should Your AV Scanning Monitor?
Anti-virus software scans remain critical to protecting endpoint and computer security assets. Industry-leading products can greatly improve an organization's security posture through consistent monitoring, detection, and the deployment of malware removal tools. That being said, businesses of all sizes need to shore up the following areas.
1: Threat Detection and Prioritization on Impacted Machines
Whether business leaders know it or not, they are tasked with developing threat intelligence. This involves gathering information regarding the technologies, software, and digital asset storage adopted by the organization.
This information can prove invaluable in terms of computer security because it allows decision-makers to invest in AV scanning applications that monitor, detect, and respond based on organizational priorities.
More simply put, a hacker overrunning a couple of cell phones won't break the organization. But penetrating valued digital assets that include personal identity information and financial records could cause irreparable harm.
2: Threat Visibility Incorporating Cross-Product Data Sources
Effective risk mitigation requires companies to reduce exposure by bringing everything possible under one cyber security umbrella. By leveraging antivirus scanning that monitors digital assets stored on the cloud, in-house networks, and endpoint devices, the free flow of information remains secure.
3: Avert Ransomware Attacks With AV Scanning
Cybercriminals view ransomware attacks as a preferred method of freezing an organization's systems and holding them hostage. Digital thieves know that distracted employees will eventually make the mistake of clicking on a malicious link or downloading a ransomware-laced file. Enhanced protections are necessary to identify and secure malicious applications before that happens.
4: Detection of Known and Unknown Malware
Run-of-the-mill antivirus software products typically improve cyber security defenses based on known threats. Everyday people often see updates come through that upgrade the application to identify the most recent malicious files. The knowledge gap between known and emerging threats creates a window of opportunity for your business to be hacked.
It's critical to employ an AV scanning product that identifies commonalities and alerts users about potential risks.
5: Block Exploits and Techniques to Distribute Malware
Defending against cybercriminals continues to be a chess match. Hackers develop new and creative ways to infiltrate the networks of honest business people daily. Although their thefts have emboldened digital thieves, savvy anti-virus software developers can stop them before they get started. Rather than wait for an incursion, top-tier AV scans monitor malicious software delivery methods and eliminate risks through early detection.
6: Use AV Scanning to Neutralize the Most Sophisticated Threats
It's not unusual for business professionals to think about online criminals as all being relatively equal. Nothing could be further from the truth.
Low-level hackers typically send out bulk emails, known as phishing, and try to trip up unsuspecting people.
Their methods and strategies are brutish compared to sophisticated cybercriminals, often referred to as advanced persistent threats. Stopping highly skilled digital thieves requires the most determined cyber security awareness and defenses possible.
7: Prevent Persistence on Machines, Credential Threats, and Malicious Traffic
Another misconception that sometimes leads industry professionals to invest in less than adequate antivirus software products stems from the idea hackers are like smash-and-grab thugs. Although some of these miscreants use ransomware to intimidate people into giving them a cryptocurrency payoff, others persist.
A prime example is the protracted hack into Marriott hotels. Cybercriminals hid within their network for years and were able to steal personal identity assets that impacted more than 5 million customers. Only the most advanced AV scanning can identify and expel these advanced persistent threats.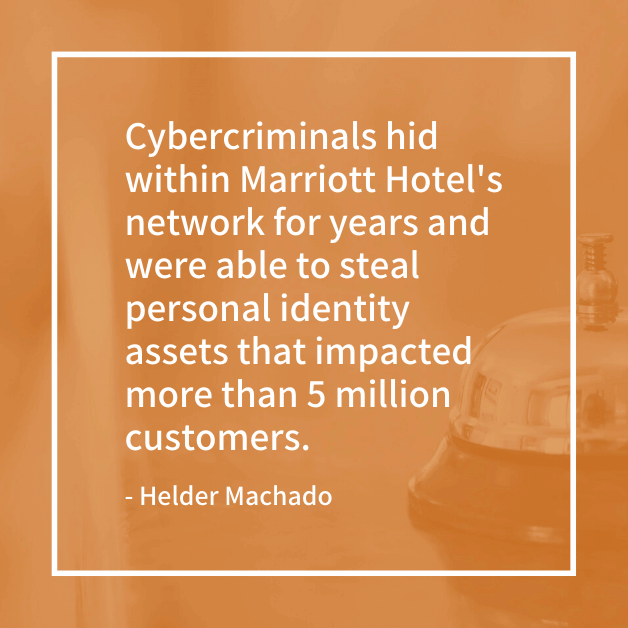 8: Ability for Central Management from a Unified Console
One of the security-efficient aspects of the Sophos system is that it centralizes critical computer security and endpoint protection information. Streamlining cybersecurity efforts in this fashion helps avoid the pitfalls of crucial information falling through the cracks.
9: Automatic Data Sharing and Synchronized Security Response
When staff members move toward a goal together, they are more likely to be successful. That same principle holds true in the anti-virus software arena.
Proactive data deployment and unified cyber-threat responses are far more likely to succeed than individual efforts that rely on delayed information.
What are the Best Options for AV Scanning with Endpoint Solution Protection?
Sophos offers a wide range of AV scanning opportunities and endpoint solution protection packages. Niche organizations often need to tailor their security, and budgets are usually an issue. That's largely why Sophos provides cost-friendly options to get the job done. Items such as Intercept X Endpoint, synchronized security, Phish threat, and the next-generation Sophos firewall offer the determined defenses necessary to survive in a world filled with threat actors.
Understandably, business professionals need to make informed decisions about their cybersecurity investments. Sophos offers free trials, and our customer care professionals can answer any questions.