Understanding your IT support options can sometimes be challenging, especially if IT is not your area of expertise. Perhaps you're already working with an IT vendor but aren't seeing the results you were promised—or maybe the role of IT is shared as an additional resource within your team, but the work is taking away from other duties that impact your bottom line. Regardless of your specific situation, using a Managed Service Provider (MSP) is an option to look into as you determine how to address the IT needs for your business. So, let's review why this model may be ideal for your business and how to choose a Managed Service Provider.
What is a Managed Service Provider (MSP)?
At its most basic definition, an MSP is a third-party service that can handle all of your company's IT needs (including infrastructure and end-user systems) remotely. From security and monitoring and infrastructure management to data storage and technical support, MSPs can do anything (and in a lot of cases, more than) a "traditional" in-house IT team can do.
While the exact duties of an MSP can vary, based on your business requirements, MSPs generally assist with monitoring and maintaining customer IT solutions. This is often done through remote monitoring, allowing businesses to enjoy full IT services without having to bring employees in-house or deal with the up-front costs of hiring/onboarding an entire IT team. And when you consider the average IT professional in the United States earns about $63,000 per year – if you can find one –  it's easy to see how these costs could add up quickly.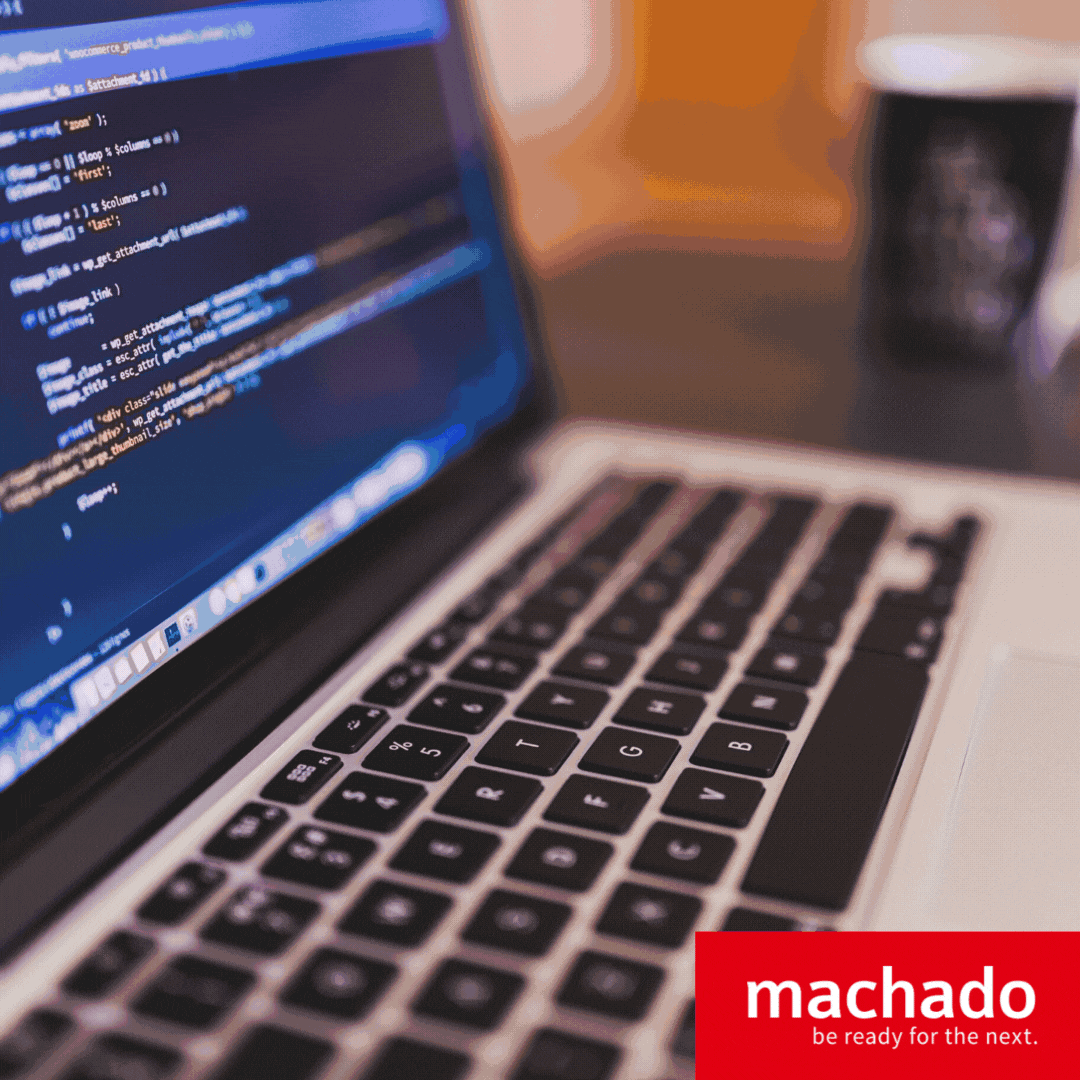 Compared to a cloud service provider (CSP), managed security service provider (MSSP), co-managed IT service, or IT consultant, an MSP offers more comprehensive and hands-on services. With this in mind, even if you already have a CSP, there's a good chance they don't provide all the on-site solutions you need to manage your on-premises technology.
What Types of Businesses Use MSPs and Why?
MSPs are popular among many small- and medium-sized businesses, like yours, and for good reason. These businesses often do not have the budgets or resources needed to hire large, on-site IT teams. At the same time, you have very important and specific IT needs to address. Using an MSP is a great way to essentially outsource your IT department while keeping your systems and networks secure and operational.
Small- and medium-sized businesses aren't the only ones using MSPs. In fact, in a survey of 451 large businesses, 45% reported that they had plans to work with an MSP using a managed service contract.
Using an MSP lowers technology costs while giving you access to professional IT services. Likewise, these services can often be scaled to suit your changing needs as your business grows. Because security and monitoring are often part of the services provided, business owners can also enjoy added peace of mind and protection when making the switch to an MSP. Meanwhile, you can free up time and resources to spend on other things, like developing and growing your business.
What to Look For When Selecting an MSP
If you're thinking about using an MSP for your business, you'll find a number of options available to you. There are many MSPs out there competing for your business, all of them claiming to offer the best service for your needs.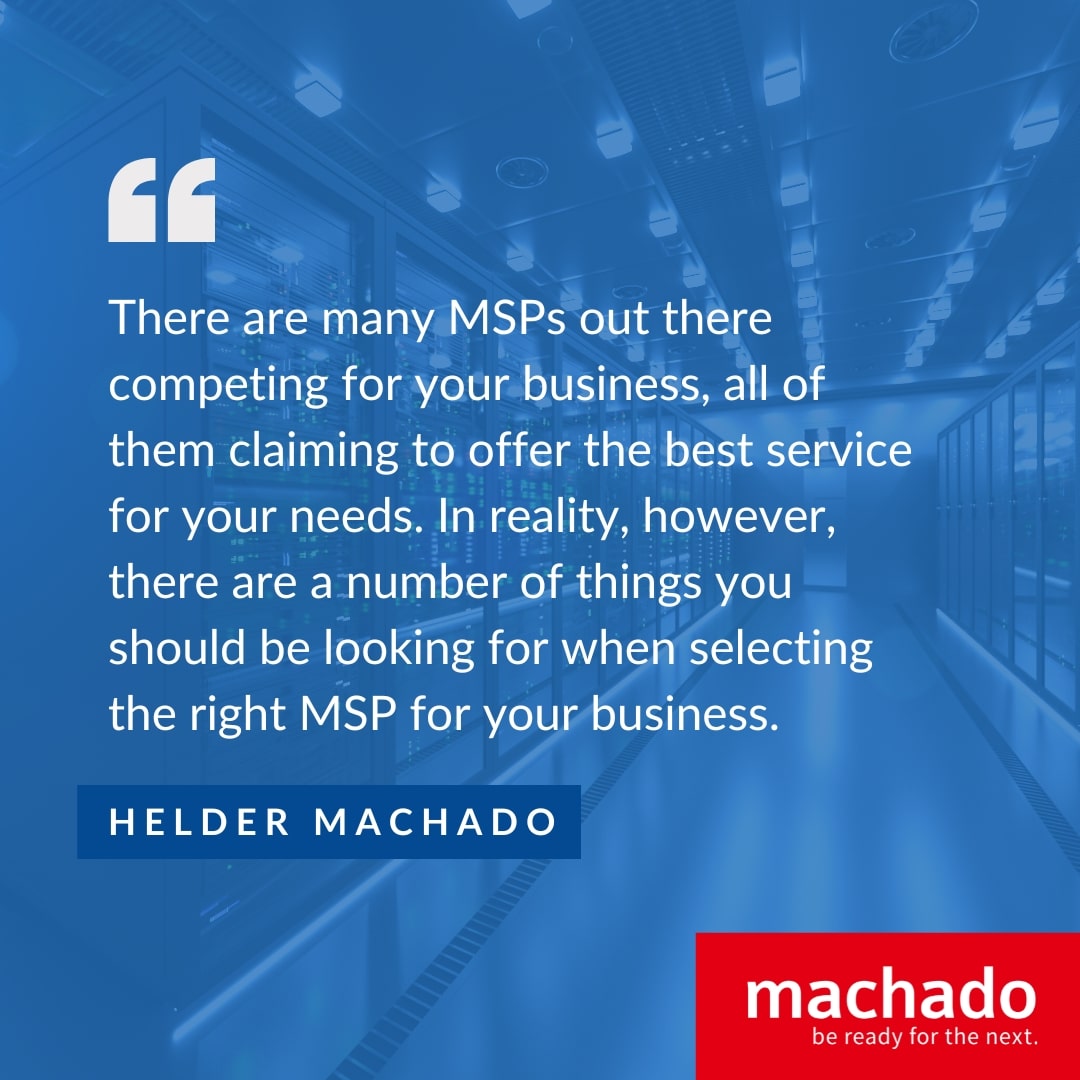 In reality, however, there are 12 things you should expect from the MSP that you collaborate with to support your business. Let's review them:
1. Ensure Proactive and Dependable IT Support
An MSP should be there when you need them most, without fail. Make sure the MSP you choose is one that offers around-the-clock support, seven days a week—even on holidays. The last thing you need is to run into a major IT problem, and then have to wait until the next business day to have it addressed. Your business could lose thousands of dollars (or more) in the meantime. Be sure to ask about average response times for any number of common IT issues so you have a better idea of what to expect if and when you need support.
It's also important to look beyond responsive support for your business. A great MSP offers proactive support as well. This includes creating and managing your disaster recovery plan, ensuring your software is updated and patched when required, your data is properly stored and backed up, endpoint monitoring is implemented, and antivirus scanners are updated and running to capture the latest threats to your infrastructure.
2. Provide Comprehensive Cyber Protection
The annual cost of cybercrime is expected to top $8 trillion in 2023. The last thing you want is for your business to become a statistic, this is why an MSP with expertise in cybersecurity is more important than ever right now. With distributed denial of service (DDoS), ransomware, and other types of attacks constantly on the rise, you need an MSP that can offer comprehensive cyber protection against a wide range of threats.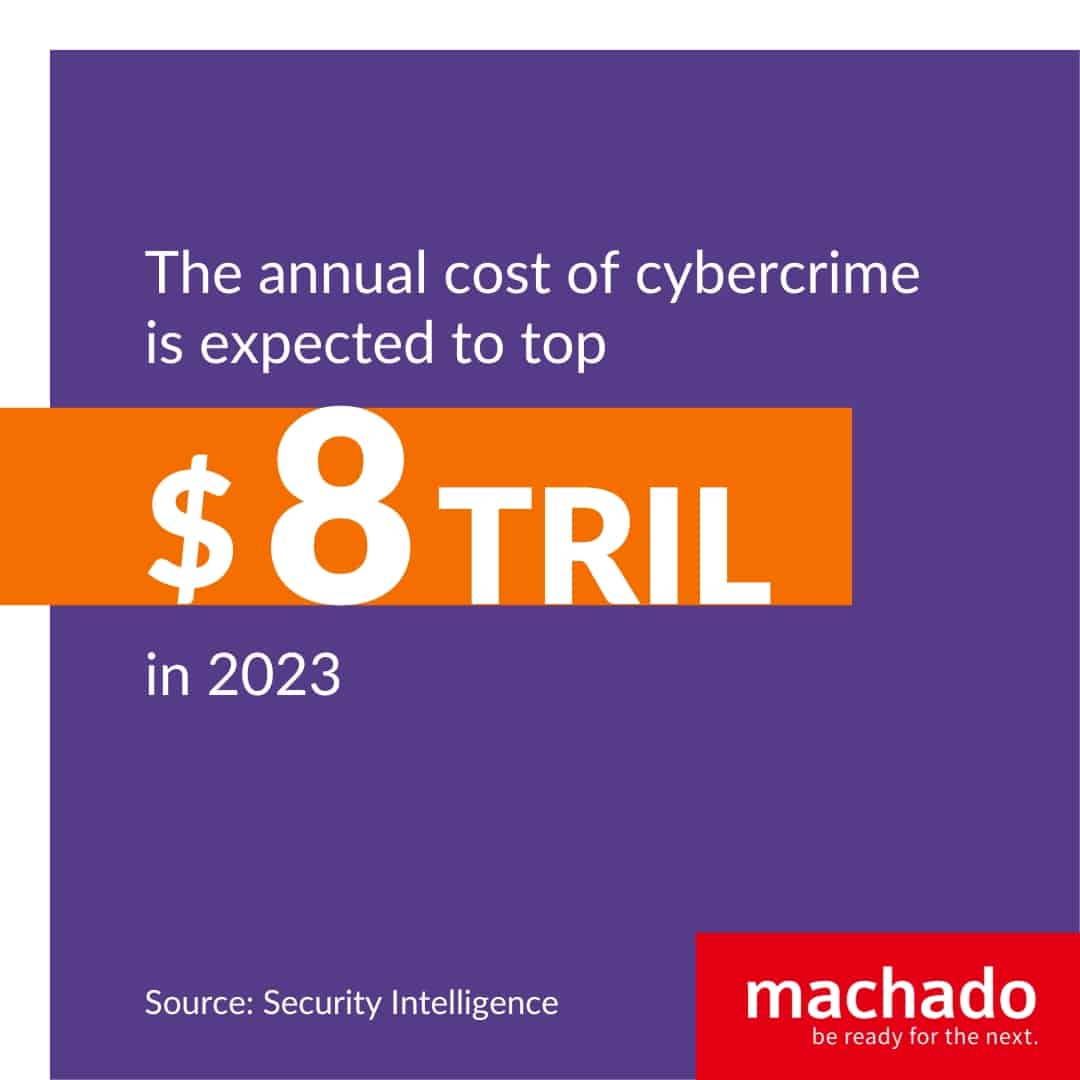 While you already expect your IT team to be there for you 24/7, it's important to understand how proactive your support team is with regard to cyber protection. Is your team focused on detecting and responding to threats before you even notice them?  Your MSP should be your trusted advisor when it comes to your cybersecurity protection and have a service and security framework that includes the ability to detect, respond, and recover from threats as part of a comprehensive cyber protection plan.
3. Leverage IT as a Business Asset/Competitive Advantage
Ultimately, opting for an MSP rather than handling your own IT in-house should not only save you time and money. It should also serve your company as a competitive advantage. The services provided by your MSP should set you apart from your competitors in the industry, providing you with a cost-effective means of differentiating yourself. 
This is especially true when you select an MSP with expertise in your specific industry. For example, in manufacturing, you may need IT support to ensure your business is ready for the US Department of Defense's pending Cybersecurity Maturity Model Certification (CMMC) compliance requirements rolling out later in 2023. Collaborating with an expert in this area can set you apart from your competitors who aren't as prepared for such compliance changes that could ultimately make or break your business. 
Take some time to familiarize yourself with the exact IT services the businesses in your industry need, such as compliance and automation, then find an MSP that can deliver those (and more).
4. Offer Flexible, Customized Solutions
MSPs are available in a wide range of customized solutions and pricing to meet your needs. Some MSPs, for example, may offer a flat fee for each device or user that is managed. Other providers may offer tiered pricing or all-inclusive pricing. Ideally, you'll want to find an MSP that offers flexible plans and customized solutions to meet your company's exact needs, versus one-size-fits all. 
Know which solutions your MSP has to offer then determine which are best for your unique needs. Perhaps you need help with your cybersecurity options for your hybrid workforce. Or you're in the midst of achieving CMMC compliance but need some additional support tailored for the type of business you conduct with the DoD?  If an MSP doesn't offer customized solutions that align with your budget, it may be time to look elsewhere. 
5. Understand and Meet Your Industry Compliance Requirements
The best MSPs will be aware of the latest security, compliance, and regulatory requirements within your specific industry. In turn, they'll offer services that will meet these precise requirements so you don't have to think twice about it. As you explore your MSP options, be sure to inquire about each company's specific experience working in your industry.
Before you choose an MSP, be sure they are up to speed with the compliance and regulatory requirements that businesses in your industry need to follow (whether that be HIPAA in healthcare, SOX for financial reporting, CMMC for manufacturing, etc.). Ask specifically about the measures they take to ensure not just your compliance requirements, but also your peace of mind.
6. Focus on the Right Innovations for Your Industry/Market
Depending on your industry, some services and innovations may be more valuable to your company than others. An experienced and knowledgeable MSP will take the time to truly get to know your business and its needs so that they can recommend the right innovations for your market. With this in mind, it's generally best to avoid MSPs that claim to offer "one-size-fits-all" solutions. Instead, look for one that is willing to sit down with you for an in-depth discussion before trying to sell you anything.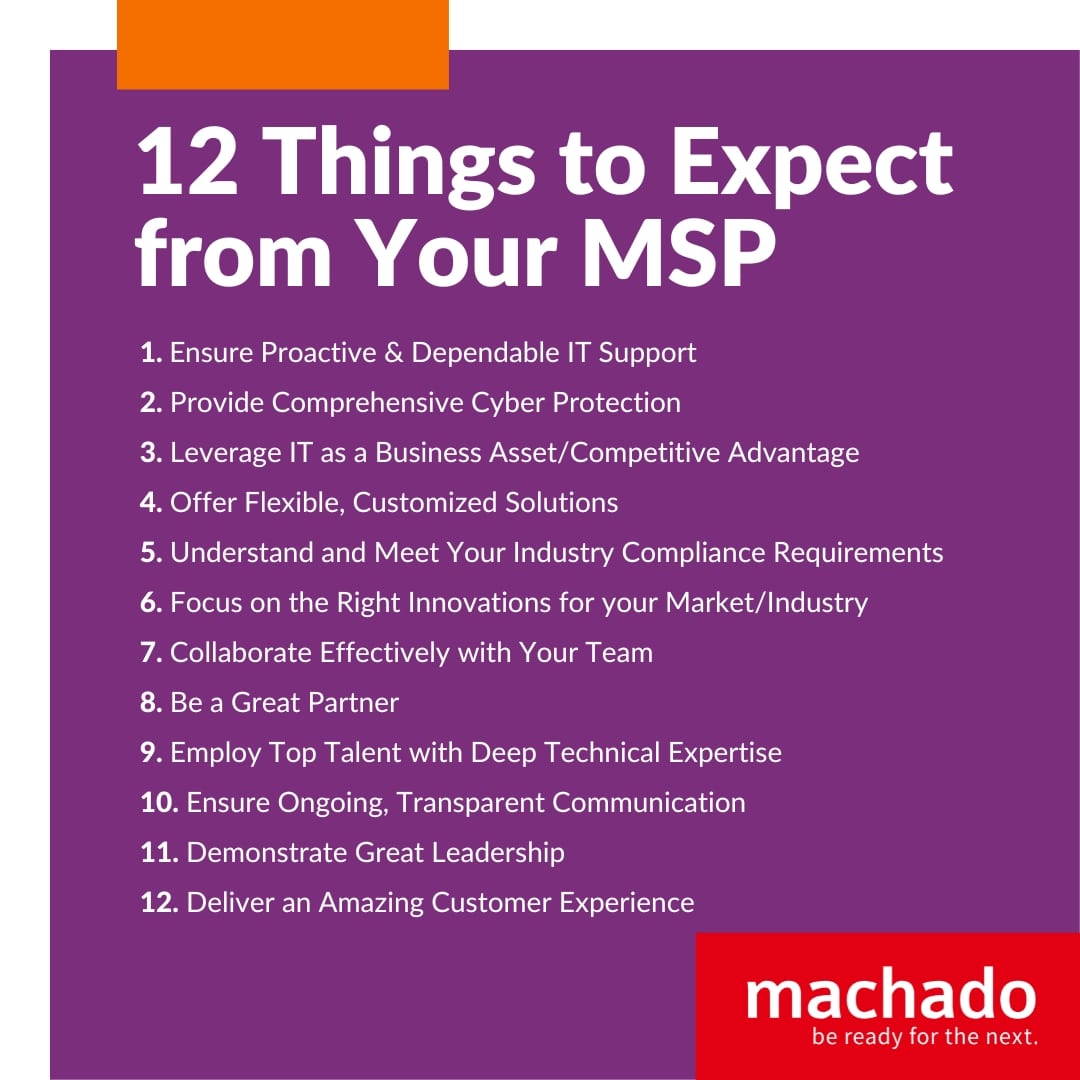 7. Collaborate Effectively With Your Team
At the end of the day, you're turning to an MSP to help take your IT and similar tasks off of your plate. At the same time, it's still important to find an MSP that will be able to effectively collaborate with your team (and with other vendors) when needed. Take the time to ask about how individual MSPs work with existing teams and vendors to deliver the best possible service.
Be sure to include your expectations in your Service Level Agreement (SLA). If your team needs to meet weekly versus monthly, or has a specific time-sensitive deadline to meet, this collaboration, especially with a remote, distributed team will need to be planned as part of your SLA.
8. Be Great Partner
As you shop around for MSPs, look for those with established partnerships and relationships with leading software and hardware vendors. This may include, for example, choosing an MSP that has earned a designation as a certified or authorized reseller. These MSPs will tend to have the most robust industry experience, as well as the best reputations within the field. These kinds of partnerships can also help to keep your MSP costs under control.
Your MSP can also manage your overall IT vendor relationships. In fact, your MSP should keep track of your hardware, software, serial numbers, warranties, registrations, licenses, and configurations so when you need help in this area, you just need to call one person to get all the information you need from one place. 
9. Employ Top Talent With Deep Technical Expertise
Unfortunately, not all MSPs are the same when it comes to their staff and the level of expertise their team members bring to the table. Ideally, you should be working with an MSP that has plenty of experienced and knowledgeable staff. 
Take the time to ask about staff certifications, specific experience, and other technical expertise that may set them apart from competitors. Also, ask your MSP about overall retention and the years of service and experience their team has in your specific industry to ensure you're receiving the best possible match to meet your unique needs.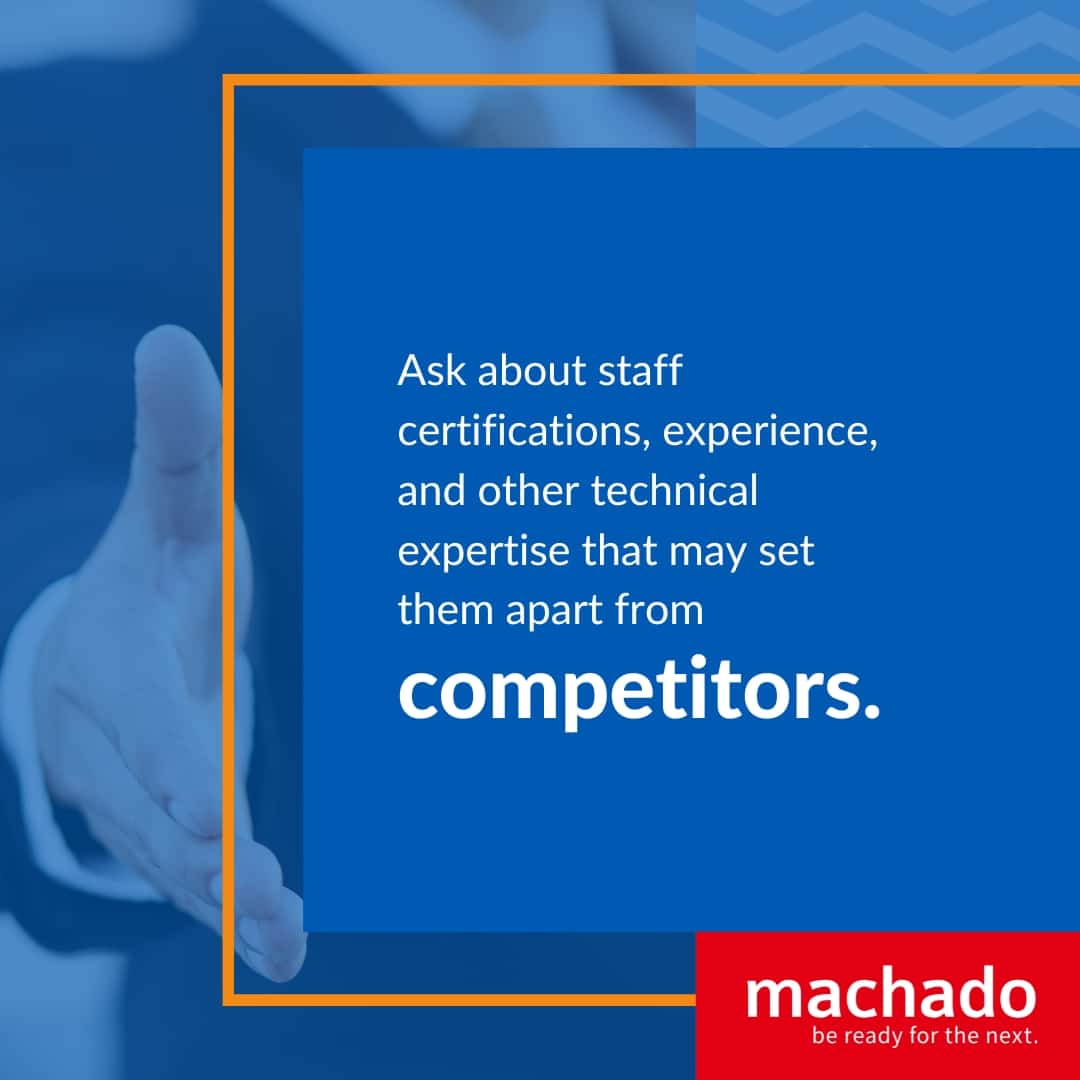 10. Ensure Ongoing and Transparent Communication
Communication is important when it comes to choosing any kind of service provider for your business. However, this is especially important when you're choosing an MSP. After all, MSP services are generally handled remotely, so you'll want to make sure that it's easy to communicate and get in touch with your provider when needed. It's also important to ask about the overall reporting that you can expect. This will allow you to measure the performance of the service you're paying for to ensure you're achieving the Return on Investment you're promised at the start of an engagement. 
Before you choose an MSP, be sure that you will have a direct contact that you can reach (whether it be via telephone, email, or text) whenever you have a question or concern about your service.
11. Demonstrate Great Leadership
An MSP is only as strong as its leadership. Ideally, the MSP that you select for your business should be able to demonstrate a history of great leadership based on past experience, current business, and even interactions with the local community. Be sure to ask about leadership roles within the organization, the core values of the organization, and how individual team members are managed. What does the escalation process look like if one team member cannot resolve an issue or address a concern that you have?
12.  Deliver an Amazing Client Experience
An incredible client experience is a must when working with any MSP. This is not something your business can afford to compromise on. Generally, MSPs can deliver great experiences to clients when they have the best and most innovative technology in place (along with great leadership and communication skills) to serve their clients.
It may seem obvious, but you need to hold your MSP accountable on the SLA that's been committed to at the beginning of the engagement. 
To understand the customer experience with a particular MSP, take some time to read online reviews and testimonials of the service itself. Touch base with  your network to see if the staff is happy. This can be a great way to explore some genuine third-party opinions and determine whether a particular MSP may be the right fit for your business.
Be Ready for the Next Cyberattack

Download our free guide on staying protected from ransomware.
Find Your Trusted MSP Today
As you can see, there are many potential benefits to using an MSP rather than other solutions or hiring your own in-house IT team. Let's discuss if working with an MSP is right for your business. By taking the time to research your options and look specifically for a trusted partner  that meets the criteria laid out above, you'll be able to choose your MSP with confidence.